All India Institute of Localself Government
and
Saptakala Foundation
Presents
Advance Diploma in
Real Estate Law
About Course
The Advance Diploma in Real Estate Law is a Most Advance and Updated Course on Real Estate Law and Legal Aspects of Real Estate Transactions.
Besides RERA and Other Allied Subject, The Course Covers Legal Terminologies, Drafting Skill, Due Diligence, Compliances.
This Course is Out Come After the RERA Have Set in Various Compliance and Real Estate Have Emerged as New Sector for Professionals.
You Need Not be Advocate to do this Course. Knowledge on Legal Aspect for Property Transactions is Must.
| | |
| --- | --- |
| Mode | Online Including Exam Paper and Result |
| Study Materials | Online PDF, Videos |
| Eligibility | Graduate |
| Exam | Online Selection of Answers Out of Four Options. One Hour 50 Questions. |
| Certificate | Online, Hard Copy. |
| Fees | Rs. 10,620/- (Inclusive of All Taxes) |
Module I :
Introduction to Real Estate Law
RER Act 2016
Indian Contract Act
Transfer of Property Act
Indian Registration Act
Legal Frame Work of Real Estate Sector
Module II :
Title Investigation and Revenue Documents
Understanding Land Revenue Code
Hierarchy in Land Revenue
City Survey Offices and its Functions
Tehshildar and his functions
Collector and his powers, NoCs etc
Module III :
Legal Terminologies and Concepts
TDR
FSI
Accounting standards
Terminologies
Transaction Process
Due Diligence
Module IV :
Real Estate Compliance and Documentation
RERA
Income Tax
GST
Lis Pendens
Filing and Serving procedures
Vetting
Video Lecture of Faculties
*Diploma Certificate Will be Issues By All India Institute of Local Self Government (AIILSG)
What Is the Content of the Course?
The Course Has Latest Syllabus of Real Estate, Law, Terminologies, Funding Avenues, Documentations, Trends, Accounting Standards, Reports and Research.
What Is the Duration of the Course?
It Is Artificial Intelligence Based Course. One You Are Ready to Take Exam, the Exam Is Ready for You, Hence No Gestation Period to Take Exam.
Is It Online Mode?
It Is All Online Study Materials, Videos Lectures and Exams Are Also Online.
What is Duration of Exam and Passing Scores?
60 Minutes 40 Answers by Ticking Options of Four. Minimum 50% Passing Score.
Who is Certificate Issuing Authority?
Saptakala Real Estate Academy Shall Issue the Physical Certificate.
Is Saptakala Real Estate Academy is Recognized?
The Saptakala Real Estate Academy Is an Autonomous Educational Institute Established for Skilled Training and Enhancing Knowledge in Real Estate Sector.
How Many Study Material in the Given Course?
4 Comprehensive Study Material Most Updated and Enlarged.
When Will I Get the Certificate?
Within 7 Working Days Through Courier.
What is Eligibility to Do the Course?
You Must Able to Read & Understand English. There Is No Eligibility. This Is Advance Diploma to Enhance Knowledge and Skill.
About All India Institute of Local Self Government (AIILSG)
Established in 1926, the All India Institute of Local Self-Government (AIILSG), has been the steadfast friend, philosopher and guide to Urban Local Bodies (ULBs) across the Country. For more than eight decades it has contributed to the principles and practice of urban governance, education, research and capacity building. It has designed and developed a vast array of training literature and courses and trained more than 1.5 million stakeholders in diverse areas of urban governance and urban services delivery.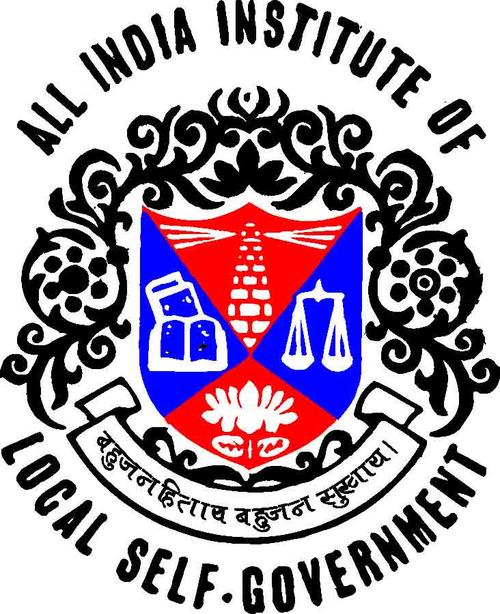 About Saptakala Real Estate Academy
Saptakala Media has created landmark courses with 35 years of experience by its founder, Dr. Sanjay Chaturvedi, PhD in Real Estate Finance (www.sanjaychaturvedi.com)
The courses are affiliated with the All India Institute of Local Self-Government.
The Advanced Diploma courses on Law and Finance almost all advocated updated and enlarged courses on Real Estate Law and Finance.
Saptakala Media is a pioneer in devising such courses with the most relevant knowledge and practical aspects of real estate.
Founded in 2019, the company has launched courses on social management in Maharashtra and has now come up with new updated courses on real estate law and finance.